A Ugandan congregation
Welcome to St Peter's Anglican Church - Boston.
Rev. Canon Kezlon K. Semanda - Vicar
============== 0 =========== 0 =========== 0 ===========
WEEKLY SERVICE
Sunday service at 12:30PM
Online:
Bible Study Every Wednesday at 9:00PM EST
Intercession Prayer Every Friday at 9:00PM
Join https://join.freeconferencecall.com/warden7
Numbers to call USA/CAN:1-605-313-4464 Code:598117#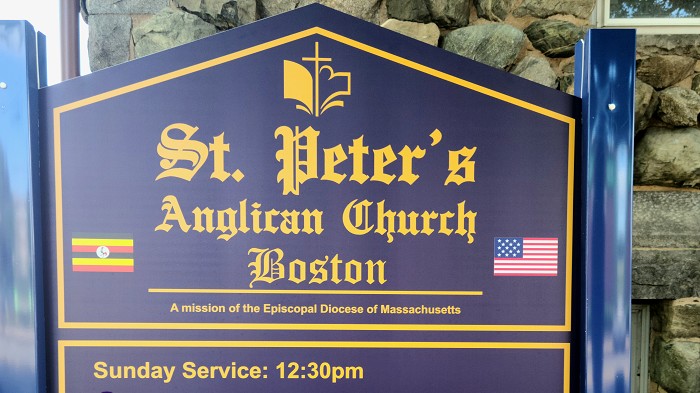 Love the Lord your God with all your heart and with all your soul and with all your mind. This is the first and greatest commandment. And the second is like it: Love your neighbor as yourself. All the Law and the Prophets hang on these two commandments.